A Message To Our Clients: COVID-19 Safety Protocols
We are excited to OPEN Wednesday May 13th, 2020 and are excited to see you! 
Please be patient with our scheduling as we are only allowed to operate at 25% capacity per Palm Beach County PHASE 1 rules.  Nikita Hair is committed to the health and safety of our clients, team, and community.  We have been diligently working to establish and maintain the highest standards to re-open our salon. 

 Book your appointment online  https://login.meevo.com/NikitaHairPalmetto/ob?locationId=103077  
OR call us at (561) 362-7102 

Nikita Hair is following all state/local mandates and guidelines for safety, sanitation and disinfection. 
We have implemented the following procedures to protect our clients and team members:  


In accordance with social distancing, we ask that you call the salon

 

at

 

561

-362

–

7102

,

 

upon your arrival in the parking lot and we you be told 

either

 

to come in or wait in your car until we text or call you.

 
We ask that you refrain from bringing anyone with you, unless they have an

 

appointment

 as well.

 
In accordance with 

CDC 

guidelines,

 we request that you come in with 

freshly 

clean

ed

 hair

 prior to appointment

.

 
Out of respect for your health and wellness, we are now avoiding any unnecessary physical contact such as hugs and handshakes.

 
Prior to entering, temperatures will be taken by non-contact infrared thermometer.  Anyone with 100.4*F or above will be asked to leave until temp reading is normal. (the CDC considers a person to have a fever when they have a measured temp of 100.4* or more).

 
Our restroom now requires no contact (automatic: soap and sanitizer dispenser, facet, and towel dispenser)  

 
Hand sanitizer is located at the front desk, bathroom and all stations. clients are required to use hand sanitizer upon arrival.

 
As currently ordered by the city of Boca Raton and 

Palm Beach

 count

y

, everyone must wear a mask in public places; therefore all clients must wear masks while in the salon, if the client does not have a mask one can be purchased for $2.00.

 

 
Each client will be provided a clean cape. 

 
All stylists and 

staff 

are required to wash hands 

and

 use sanitizer between clients.

 
We follow 

CD

C

 guidelines and protocol, using only registered bactericides, 

vir

al

cid

e

 and fungicidal disinfectant for our tools, brushes and combs. 

 
 

Stylists will routinely disinfect surfaces, chairs, door handles and front door. Bathroom will be thoroughly disinfectant on an active basis.  

 


 

Food and beverage service will be 

temporarily

 suspended

 
We

 

follow no contact payment 

options;

 all payments 

must 

be made by credit card

 

until the

 

COVID 19 

restrictions have been lifted

. 

 


 

Tipping can be on credit cards 

and will 

paid out with weekly payroll or the clients can use Venmo or 

Zelle

 to pay stylist directly.  

Reception

 cannot change bills for cash at this time

 (No cash will be on premise)

. Clients may use the ATM machine on premise and can pay tip with cash placed in envelopes given directly to the stylist

 if they so choose

. 

 
We encourage online booking for your convenience and to reduce your time in the salon.  

 
We are so excited to see you soon!  We look forward to providing you with A Great Feeling once again!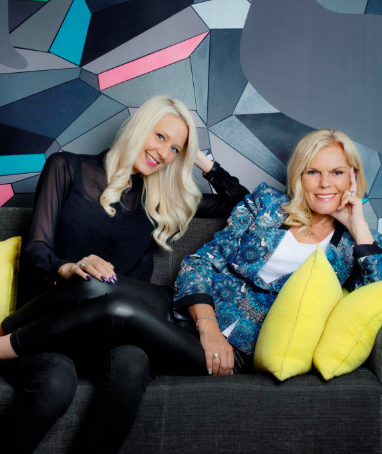 Nikita Hair is one of Europe's largest and leading hair salon chains. Over the course of 35 years, we have had the pleasure of serving several million clients. Our highly skilled hairdressers across the world are ready each and every day with scissors and comb in hand to provide you with great hair and a great feeling!
Nikita Hair has been recognized with several awards throughout the years. We are proud of the talent and accomplishments of our hair stylists!
Our way of saying thank you!
Collect points for all services, products purchased, and receive unique promotions and stay up to date on the latest trends!
                           MORE REASONS TO BE A FRIEND OF NIKITA:
250 points for registration
500 points for referring a friend
 A chance to win a gift card for $500- every month!
Introductory points and discounts on products & services
500 points on your birthday
Newsletter with trends, inspirations, & special promotions