Franchising with Nikita hair
Interested in owning your own Nikita Hair?
Call Us Today!
Join the Most Fun and Exciting Franchise in the World!
Culture eats strategy for breakfast, lunch and dinner! Going to work should be FUN!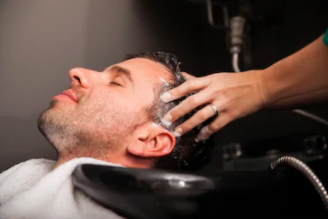 Nikita Hair is the Best Franchise to Own
For a brochure on international franchise/master franchising opportunities or area development information, click here.

Nikita Hair is one of the world's most successful salon groups, with more than 150+ Salons in Europe, and franchise salons opening in the US.
Our partnership with Keyser Real Estate, provides our franchisees with the experience, technological tools, and local experts across the U.S. to find the locations that meet our criteria. From lease negotiation to our Grand Opening, Keyser works for you — at no cost to you.
Business Partner Testimonials
"Nikita Hair has been one of Wella's key partners globally for over 35 years. Highly professional, growth oriented and with a clear focus on developing its people, Nikita Hair truly created an unparalleled hair and beauty adventure that continues to excite. I am very happy to be part of this adventure."​
"As the largest bank in the Nordic countries, DNB Bank ASA has had the pleasure of being Nikita Hair's corporate bank the past 30 years, from a small salon in Norway with two employees – to today's international group with more than 150 salons and its own range of hair and skin products. We look forward to following Nikita Hair in the years to come with great enthusiasm."